---
At LAMBDA, we recognize that people will contribute in many ways to the well-being of their community. Many of our volunteers were born and have lived all their lives here in the El Paso Borderplex. Even if you do not live in El Paso, you can still help!
LAMBDA firmly believes that your time is at least as valuable as a monetary contribution that may be made. Whether you choose to give your money, your time, or both, we thank you for supporting LAMBDA.
Here are some of the volunteer opportunities that are available at LAMBDA. If you have any questions or to sign up to volunteer, please e-mail us.
ANTI-VIOLENCE PROJECT
Safety Monitor
You will be the "eyes" and ears" for community events such as the International AIDS Vigil and Queers Under the Stars. Among other things, you will be taught how about crowd control, violence prevention, and de-escalation of potentially dangerous situations.
Crisis Action Team
As a Crisis Action Team volunteer, you will be trained and placed on-call to respond to "critical" incidents, such as crime scenes, same-gender domestic violence or gay bashings, to provide practical emotional support, information, and accompaniment, to those involved immediately following a traumatic event. You will be taught how individuals respond in crisis situations and how to help comfort, prepare, and support victims and witnesses to a crime through these stressful times.
AVP Staff/Interns
You will work on anti-GLBT, prisoner sexual assaults, and bias-motivated cases. You will be taught how to work directly with clients throughout their recovery, assisting them with documentation, filing for victim compensation, and other services that may be needed.
Your instruction will include how to serve as an advocate for clients when they report incidents to the police and how to help protect, monitor, and guide clients' progress through the criminal justice system. You will also work on educational campaigns designed to help prevent violence and other hate-based incidents.
---
YOUTH OUTreach
Adult help youths facilitate weekly peer-support group meetings, produce materials by and for gay teens, and develop educational campaigns about queer youth. You will learn about the difficulties and challenges faced by today's teen population, including problems with sexuality, school, and family. You will be taught how to conduct yourself non-judgmentally, how to encourage self-acceptance and increase self-respect, and how to provide guidance to participants while empowering all youth to make responsible decisions. You will also learn how to foster youth leadership and promote healthy life decisions.
---
HelpLine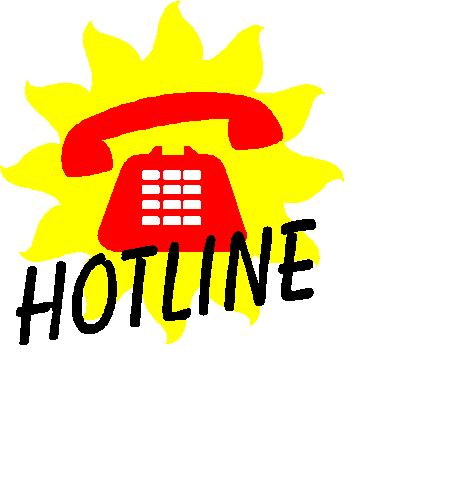 HelpLine/Phone Intake
You will answer calls, document incidents, and provide peer support, crisis intervention, and referrals to a variety of callers including those seeking information, family members, and survivors of anti-gay hate violence. You will learn how to operate a crisis hotline, how to work with individuals in crisis, and how to assess caller needs, actively listen, and provide useful information in a variety of situations. Among the multitude of gay-related subjects you will be taught will be how to help individuals struggling with their sexuality, parents and friends of gay loved ones, and suicidal callers.
---
GENERATION Q Pride Stores
You will assist customers to this unique and fun gift store in selecting gay pride items and completing their purchases. You will teach customers about gay historical symbols and famous homosexuals, the queer civil rights movement, and safer sex through the merchandise and while they shop. You will learn learn the fundamentals of customer service, running a retail store, and various fundraising techniques.
---
GENERAL
Office Volunteer
You will perform various activities around the office including reception, answering phones, filing, and other much needed office tasks.
Receptionist/Switchboard Operator
This position needs volunteers during the day, in the evenings, and on weekends. You will welcome visitors to LAMBDA. You will help promote LAMBDA and the Community Center and introduce new users to its activities, programs, resources, and policies. You will provide information about area activities, groups, and businesses. You will answer the phone and direct calls. You will help maintain the Community Calendar, and use and update our Resource Directory.
Speakers Bureau
You and others will speak in public and private schools, businesses, and other public institutions, such as the El Paso Police Department, to discuss issues surrounding homosexuality and what it is like to be gay or lesbian. With LAMBDA's speakers bureau, you will be trained to respond to even the most sensitive of questions from your audiences.
Friends of LAMBDA
If you are interested in helping to stop hate violence and end discrimination, but want to limit your time due to other obligations, you may help as a member and a Friend of LAMBDA. This group helps us save ever decreasing dollars and assists with fundraising for the agency. If you serve on the committee, you will discuss, plan, and implement fundraisers, and facilitate corporate and in-kind donations coming to LAMBDA. We need to keep all costs to the bare minimum. If your time is too limited to attend meetings or volunteer your time, you can still be a Friend of LAMBDA by making a donation. (If you own a business or work for a company tht would be willing to help us out, we would gladly appreciate your support.) We strongly urge you to consider this option.
Community Service Volunteers
LAMBDA has formed associations with the El Paso Police Department's VISTA program, the UTEP PRAXIS program, and other similar groups to offer community service hours for persons needing to meet a certain requirement.
Special Skill Volunteers
We are always in need of talent. If you possess a certain skill or area of expertise, such as graphic artist or construction worker, and you feel that skill would be valuable to us, it would. We welcome you to join us!
Board of Trustees
The Board is the central decision-making body for LAMBDA. For more information, contact our president, Rob Knight, at the number below or send us email.
---
TRAINING
Training is provided for all positions; no experience is needed. Length of commitment and other requirements are detailed in our volunteer orientations. New and returning former volunteers are required to attend a volunteer orientation before completing specialized training.
Trainings and orientations are normally held at the GLBT Community Center, 910 N Mesa St. in downtown El Paso. The Center's entrance is located in the back of the building between Montana and Rio Grande Avenues. Trainings are free and open to the public but you must register first.
LAMBDA adheres to strict non-discrimination and equal opportunity policies with which all volunteers must agree to comply.
---
Please register to get more information on volunteering for LAMBDA. It feels GREAT!
*- Other trainings, limitations, skills, or background investigations may be required depending upon departmental needs. You will be informed of these at Volunteer Orientation.
---
LAMBDA GLBT Community Services, 216 S Ochoa, PO Box 31321, El Paso, TX 79931-0321 USA.

---

Go back to LAMBDA's homepage
© 1997-2002 LAMBDA GLBT Community Services. All Rights Reserved.